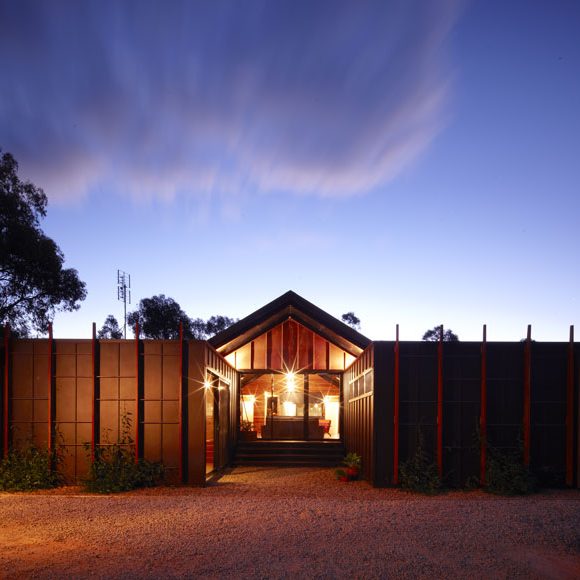 Our staff have previous experience in nationally and internationally regarded architectural offices and ultimately, we have decided to live and work in Bendigo – We enjoy the lifestyle opportunities this offers.
This inherent like-mindedness creates a shared drive to actively contribute to the built environments of regional Victoria. We are proactive in the conversations about the opportunities and challenges in our community and we engage in a continuous dialogue with our region through our work.
This takes place in a myriad of forms like workshops, local industry forums and presentations to local authorities of ideas we have for our built environment.
We love the variety of work that comes with being regionally based. We have delivered highly sophisticated multi use buildings through to modest residential renovations and everything in between.
Our central Victorian office provides great flexibility in servicing clients across the state including Melbourne.
RESPONSIBLE PRACTICE

 
The nature of our work means we are proponents of change. We have a responsibility to ensure any changes we facilitate deliver great outcomes. These outcomes are not just for our clients directly but become a legacy of the built fabric of our cities, towns and landscapes.
In response to this responsibility we consciously lead by example. Our office is on the path towards a net zero carbon footprint. We have identified 3 key steps to achieving this:
Shift our energy supply to 100% certified green power
Although we installed solar panels for power generation on our roof back in 2010 we still require some additional supply. The energy that we pay for is now being generated via a biomass power station located about 1 hr from Bendigo.
Undertake a carbon footprint audit
This step involves detailed analysis of our existing energy consumption both directly and indirectly. The audit includes how our staff travel to and from work, how we travel in conducting our work, what waste do we generate, water consumption and where do our supplies come from.
During the phase of data collection we implemented significant changes to how much waste we produce, how this is separated for recycling and includes green waste collection provided by the City of Greater Bendigo.
We have considerably reduced our travel requirements through the use of teleconferencing and working remotely from the office for part of each week. Additionally we are investigating options for office e-bikes for our staff to make short trips.
Carbon offsetting
Now the audit is completed, any footprint generator that cannot be nullified by our activities will be offset. This will be achieved through an annual offset management plan. Having been through this process we are now certified carbon neutral.
SOLUTIONS FOR PEOPLE
Eplus operates on the principle that our team is your team.
We are here to assist you with a problem. That problem might be a new house, it might be a new school, or how to reuse a heritage building. In the end it's a problem that needs a solution.
Our solutions need to be appropriate to the project in their complexity, functionality, aesthetics and costs. From the big picture objectives through to the tiny details, the project is outcome driven.
For the life of your project, we continually assess proposals against the criteria above to deliver projects that solve the problem in an elegant way.
Architecture is often considered an exclusive field but we don't believe this to be the case. Our studio has delivered hundreds of projects over the last 40 plus years that are used by all walks of life.
In fact, if you have spent any time in Bendigo and the surrounding area there is every chance that you have come across our work already.